TEXT FREECAP TO 313131 TO GET EXCLUSIVE CONTENT
By sending a text message, with the word FREECAP to 313131 you are agreeing to receive periodic messages from Rick Koerber and the Free Capitalist Project.   Message data rates may apply.  You can opt-out at any time.
Recent Posts, Videos, and Other
The Occupation Trial of the Malheur National Wildlife Refuge Why is it The Trial of the Century ?  By Scott Michael Rohter "To watch someone brave adversity is to know someone worthy of respect." – Seneca (Roman philosopher) Worthy of Respect Notes from the courtroom... read more
SALT LAKE CITY, UT (FCP) – "You should thank God that there are cowboys up in Oregon who showing the principled path to civil disobedience." A lot of attention is being given to Ammon Bundy and his associates up in Oregon. In this special...
PROVO, UT (FCP) – Host: Les McGuire Co-Host: Gabriel Joseph (Rick is on the first 15 minutes) This show asks an important question. "What does it take to dramatically change an individual's life?" Excellent broadcast. Timeless. In this episode of...
In this episode of Free Capitalist Radio Rick talks about the power of words, who thinking men define terms, and the basis of a "liberal" education, meaning the education of a "free man" or "free woman." The fundamentals of...
The media generated controversy surrounding LDS Church's policy regarding church discipline for same-sex couples and regarding ordinances for children of same-sex couples exposes the hypocrisy of the new mantra of "tolerance." In the name of...
On this special "November 5th" edition of Free Capitalist Radio, Rick discusses the status of the cause of liberty today, comparing main stream statements from Reagan back in 1981 to fringe statements today. Rick also discusses Bernie Sanders, ISIS, the...
Can Bernie Sanders Save America? In this episode of Free Capitalist Radio the question of Bernie Sanders and the reality of socialism is addressed.  The question of whether or not "compromise" and "governing in the middle" are virtues and...
Host: Rick Koerber Administrators at Yale, Cornell, Syracuse, Vassar and Oberlin were recently caught on undercover camera agreeing to rip up copies of the Constitution handed out off campus after an investigator posing as a student described the Constitution as...
Host: Rick Koerber (with Kimball Roundy and Guest Brandon Adams) The formal broadcast starts at 2 min 4 sec. On November 2, 2015 – the 10th Anniversary of its first broadcast, Free Capitalist Radio launches a new season. The episode is broadcast via radio...
Host: Rick Koerber. Co-Host: Les McGuire In this episode Rick and Les discuss the roots of capitalism and freedom and Milton Friedman's book on the subject. The way to change society is NOT electing new and better politicians it is to change the mindset of...
Host: Rick Koerber If we are deceived about principles, we cannot progress because we don't know what we don't know.  If you don't "wake up and you don't have the facts, you don't have an argument." Other topics: Iraq War...
Host: Rick Koerber with Guest Les McGuire "Prosperity is up to me." In this episode Les McGuire joined Free Capitalist Radio for the first time. Rick and Les discussed the basic of "what capitalism is" and how that reality can help individual...
Host: Rick Koerber Episode 2: Rick discusses Judge Alito's confirmation hearings, Sen. Leahy's "socialist" ideas and the basic principles of capitalism. Caller Kevin and Rick discuss: What is capitalism? Is the first principle of capitalism...
Host: Rick Koerber On October 31, 2005 Rick launched Free Capitalist Radio from AM 630 KKTK in Salt Lake City Utah. This is the only known recording of the show (and even this recording is a partial or incomplete record of the episode) where Rick introduces the...
BURNS, OREGON – February 10, 2016 (Last Updated 2/11/2016 at 6:12 PM) — BREAKING NEWS: Cliven Bundy was booked into the downtown Multnomah County jail at 10:54 p.m. According to the government, he now faces federal charges related to his armed standoff with the U.S.... read more
UPDATE 10:59 am (Pacific):  KrisAnn and others on the line in tears, relief at the resolution.  Gavin "It's a shame our country has come to this point…David's concerns and fears reflect what all of America feels."  KrisAnn "This is... read more
LIBERTY REEF, UT (FCP) – Amidst all the recent controversy regarding the protest in Oregon, FreeCapitalist.com readers may have missed an exceptional American leader speak out in support of the Hammonds and the Oregon occupation earlier last month. "There is no... read more
BURNS, OREGON – January 30, 2016 (Last Updated 1/31/2016 at 3:37 AM)(FCP) — BREAKING NEWS:  Shawna Cox is one of five occupants who traveled in with LaVoy Finicum in his white pickup truck on January 26, 2016.  Tonight at 10pm Mountain, Rick Koerber and... read more
BURNS, OREGON (Last Updated 1/31/2016 3:46 am)(FCP) – on January 26, 2015 the FBI and Oregon State Police ambushed and murdered Robert "LaVoy" Finicum.  Based upon two personal eye-witness accounts, it is clear that the stories being widely circulated are... read more
January 20, 2016 (Live Show!) This is going to be a passionate episode of Free Capitalist Radio. It will be worth the effort to make this SHOW at 10 pm Mountain Time – tonight! Today is W. Cleon Skousen's birthday, and tonight on... read more
What is the Islamic State? Where did it come from, and what are its intentions? The simplicity of these questions can be deceiving, and few Western leaders seem to know the answers. In December, The New York Times published confidential comments by Major General Michael K. Nagata, the Special Operations commander for the United States in the Middle East, admitting that he had hardly begun figuring out the Islamic State's appeal. "We have not defeated the idea," he said. "We do not even understand the idea." In the past year, President Obama has referred to the Islamic State, variously, as "not Islamic" and as al-Qaeda's "jayvee team," statements that reflected confusion about the group, and may have contributed to significant strategic errors.
read more
The Thomas Jefferson Memorial, which has stood near the banks of the Potomac River in Washington for more than 70 years, is a classical tribute to the author of the Declaration of Independence and the third U.S. president. So now there are prominent and public voices... read more
I don't normally come to the defense of Jim Carrey.  But, earlier this week he labeled California's Gov. Jerry Brown a "Fascist" for signing SB 277 eliminating parental options to lawfully opt-out of the state's vaccine requirements for... read more
"Tonight we have more people at a meeting for a candidate for president of the United States than any other candidates have," he said. Bernie Sanders, a self described socialist and 2016 candidate for President of the United States, has attracted 200,000... read more
SALT LAKE CITY, UT (FCP) – "You should thank God that there are cowboys up in Oregon who showing the principled path to civil disobedience." A lot of attention is being given to Ammon Bundy and his associates up in Oregon. In this special... read more
A few nights ago I had an epiphany.  It all happened in a few short seconds, but the volume of information that came to my mind was amazing.  In the recording below you can hear my unscripted description of the experience, and the three essential things that are... read more
The world is a funny place. I've been thinking about America, and the story of the American Revolution and America's promise to the world. Have you spent much time thinking about these things? After a little reflection, the paramount question in my mind is this: How... read more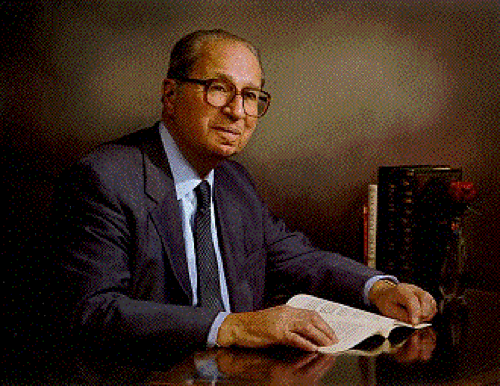 By Mortimer J. Adler Let us not get confused about means and ends.  Reading the great books is not for the sake of talking about them.  Mentioning them by name may give you the appearance of literacy.  But you do not have to read them to participate in parlor sports... read more
Rick & Jewel Franklin are hosting a small friends and family fireside – tomorrow, Thanksgiving day in downtown Salt Lake City. The fireside will start at 7 pm.  Along with Rick and Jewel, Jewel's father Dr. Glenn J. Kimber will be the featured fireside speaker. If... read more
This is Rick's invitation to take the Liberty Pledge! read more
Join Rick and Jewel on November 20, 2014 at 7:00 pm Mountain time for the first American Liberty Society webinar: "Completing the Work of the Founders – HOW BUILDING A LIBERTY BASED SOCIETY CAN BRING INCREASED FREEDOM, PROSPERITY & PEACE TO YOU, YOUR... read more
The beginning place to understand the Free Capitalist Project is to understand our core ideas. The essay below contains a comprehensive summary of these ideas.  For a shorter, more focused review, see: What is the Free Capitalist Project? What Do Free... read more
As some of you know, Jewel and I have been preparing for the official launch of the American Liberty Society (along with the relaunch of American Founders University, American Founders Academy, and new launch of American Founders Preschool). This is an open conference... read more
Op-Ed by Marcus R. Mumford Originally published by the Salt Lake Tribune on August 30, 2014 Several days ago, The Salt Lake Tribune raised questions about the federal court's dismissal of the criminal case against businessman Rick Koerber. I've represented Koerber in... read more
UTAH COUNTY, UT (FCP) – Are you doing the work it takes to succeed? Often the work is not glorious, not visible, and not pleasing to the eye. Those who are determined to succeed will do the daily work necessary to cultivate real success! This is short video... read more
LIBERTY REEF (UT) – Today is the day. In this short personal video, Rick shares a powerful invitation. Have you ever wondered when is YOUR time? Have you been looking forward to a time when your talents and your passion will be "on the stage" and... read more
ROCKY MOUNTAIN WEST (March 3, 2016) – Are you living the life you love? This morning as I was driving across a beautiful landscape in the Mountain West, the sun was rising, and the moon was still bright. As I drove, I couldn't help but feel overwhelmed to... read more
After reviewing all of the facts and the legal arguments from both sides, on Thursday, August 14, 2014 a federal judge finally dismissed the entire case against me, with prejudice.  As part of his ruling, Judge Waddoups concluded that he could not ignore "the sordid... read more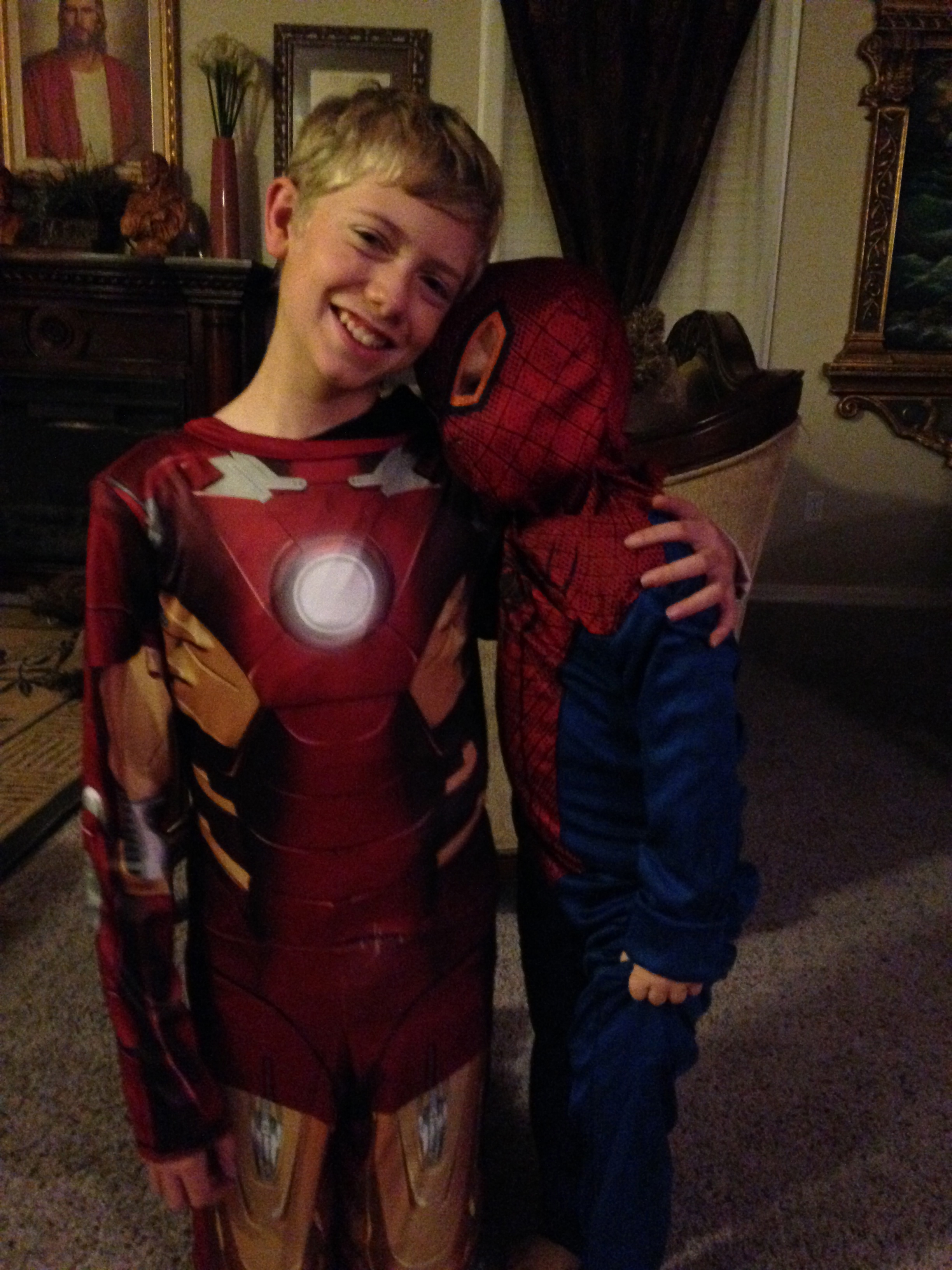 My three-year-old son prefers to dress up in full Spider Man attire – virtually every day.  When I ask him why, he says that he wants to get "big" so he can help me "fight the bad guys."  Every time I leave the house he asks, "Dad,... read more
Jesus is a Capitalist "…and why that matters for you." We live in a day and time where the philosophy of Marx is ritualistically repackaged and distributed as the contemporary gospel of Jesus Christ.  As a result, those of us who have been raised in... read more
As our modern culture hurls itself imperviously over the rocky cliffs of socialism in the name of rescue and bailout, normal people seem to be losing their ability to think critically and distinguish decency, fairness, civility, and honesty from rumor, rhetoric,... read more
By C. Rick Koerber (First Published in 2006) Today the biggest threat to freedom, liberty, and the American way of life is the unintended collective collaboration of the ignorant (most particularly the fiery, overly zealous, and unreflective ignorant). In the debate... read more
This past week a Facebook friend of mine, Ruble Fisher, wrote on my Facebook wall the following critique of my oft repeated observation that "God is a Capitalist." Rick, you definitely have not forgotten to suggest that God is a Capitalist, but I must say... read more
The picture of the shoes above is evidence of an experience I had a few weeks ago. It was one of those experiences that brings you to the limit of your own sanity.  Actually, I am surprised at how short the path can be from here (the normal, sane and rational world)... read more